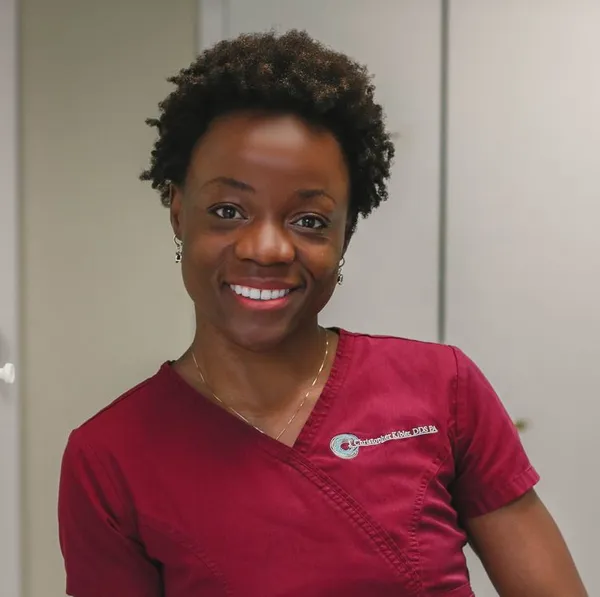 Marilyn
My name is Marilyn. I was born in the Democratic Republic of Congo. I moved to Charlotte at the age of 7 and have been here since. I graduated from the Dental Hygiene program at CPCC in 2011. In addition to working in the office, I volunteer at local dental charities providing dental care to the marginalized in our city. I have volunteered for the Dental Bus and North Carolina Missions of Mercy.
There are many advantages to working as a hygienist. One of them is meeting new people from various backgrounds and each with their own unique stories. I love hearing about your day, your children or even your next trip. Building relationships is one of the joys of serving my patients. I believe that patient education is my favorite aspect of my day. Without the proper knowledge on how to care for your teeth, your overall general health becomes compromised. I pride myself in educating my patients on the "why" and "how" of caring for your smile!
In my spare time I enjoy time with my family. I am the mother of 3 wonderful children; Donovan, Brianna and Malachi. My hobbies include traveling, dancing, working out and gardening. I am an active member of Steele Creek Church of Charlotte.
---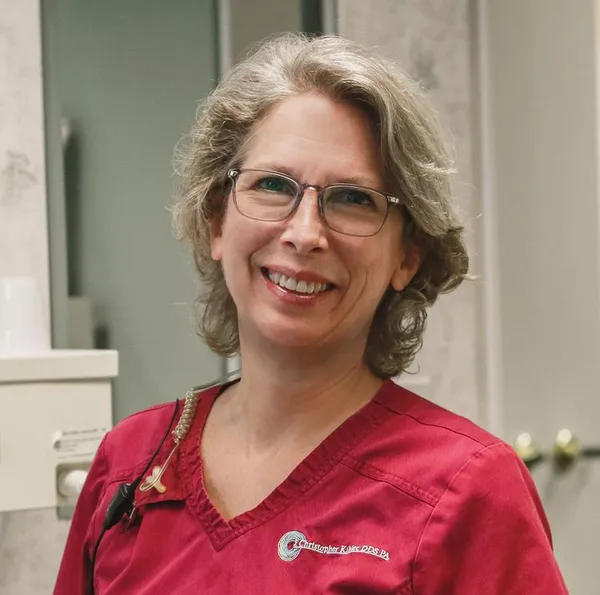 Beth
I'm Beth, and I have been a team member since 2010. I am a certified dental assistant with 14 years of experience in the dental field. I enjoy meeting our patients and ensuring their comfort. I have a diverse background having worked in the hotel and cosmetology industry, as well as flying the beautiful skies of Florida and Pennsylvania. Working with Dr. Kibler is very enjoyable. His artistic ability affords each patient a winning smile and a healthy mouth. I am proud to be a part of this fantastic team. My spare time is currently spent with my husband Phil and daughter Jessica with an occasional trip to Texas to see my son Ryan, daughter-in-law Jessica and grandson Max
---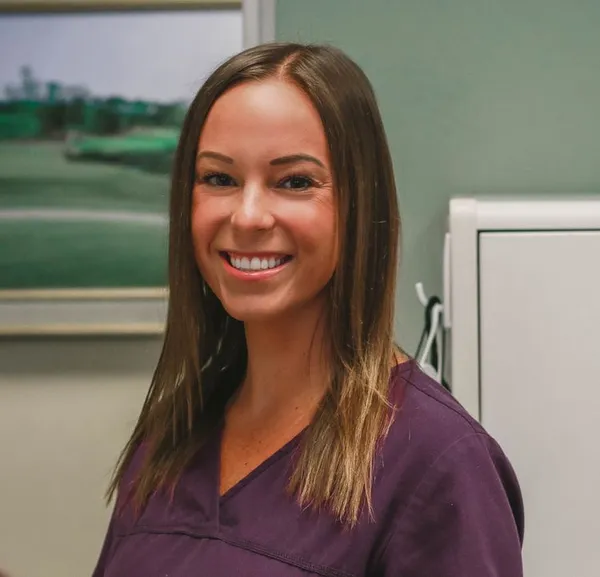 Kristi
I'm Kristi, and I was born and raised in Chicago, IL. I moved to North Carolina to attend Appalachian State University where I received my Bachelor's degree in business. After working a few years in the marketing field I found that I was more passionate about caring for and working with people. I went back to school and graduated from the dental hygiene program at CPCC in 2018. Dental hygiene has allowed me the opportunity to create relationships with my pateints while also educating them on their oral health. Outside of the office, I am a member of the Charlotte Dental Hygiene Study Club and recently traveled to Peru for a dental mission trip. In my spare time, I enjoy traveling with my fiance, Will, as well as yoga, hiking,and walking our dog "Caicos."